Pool Design Layout Worksheet PDF
Do you have custom ideas for a swimming pool design and finding it hard to explain the details and how it looks to others? Use our swimming pool design layout worksheet PDF to draw your dream pool design ideas and list the features and equipment to go along with it.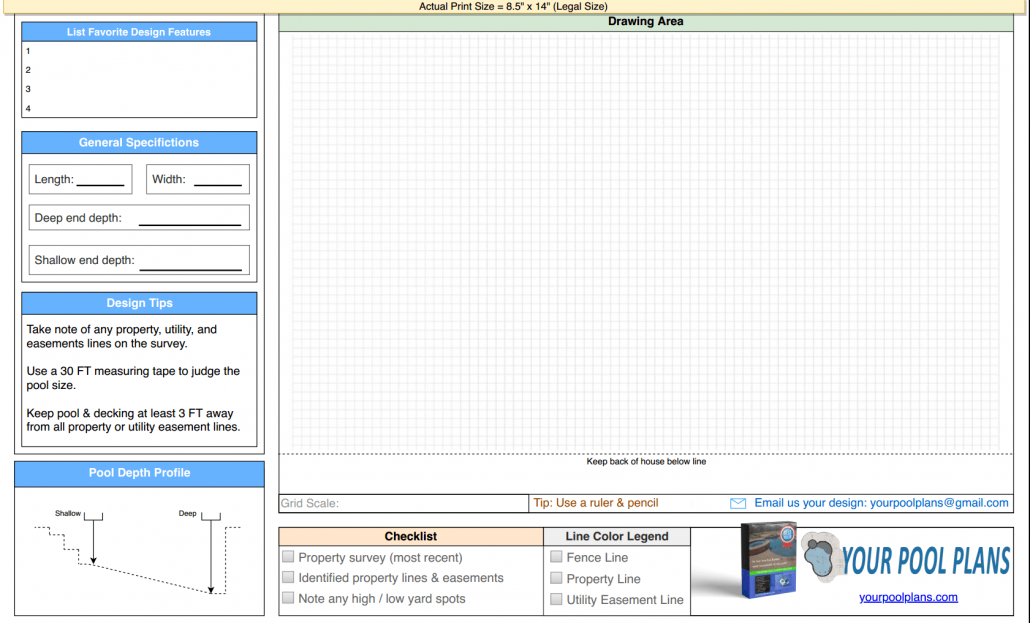 Our pool layout worksheet can help you and the family vision the concept, and when you send it over to us for a professional design it makes the process so much easier!
Get Your FREE Copy
Tell us where to send the checklist using the form below.